LADIES IN SPORTS & BUSINESS
This year-round initiative, which we founded, organizes professional development programs & networking events for women in business and sports.
Special activities are in the areas of women's advancement, women's health and women in sports.

Together with our partners and sponsors, we want to stand as a role model for climate protection not only in Austria, but also worldwide on the WTA Tour.
With the move to the new location "Design Center Linz", we take another step to organize a sustainable event.

STAGE FOR VERY SPECIAL ACHIEVEMENTS
The Upper Austria Ladies Linz takes an active role in the inclusion of people with disabilities in society.
The tournament is the stage for wheelchair tennis players to showcase their sporting achievements and also their social concerns.

We are passionate about getting kids into tennis.
Every year we think about different children's activities within the tournament in order to inspire even the youngest ones about the sport of tennis.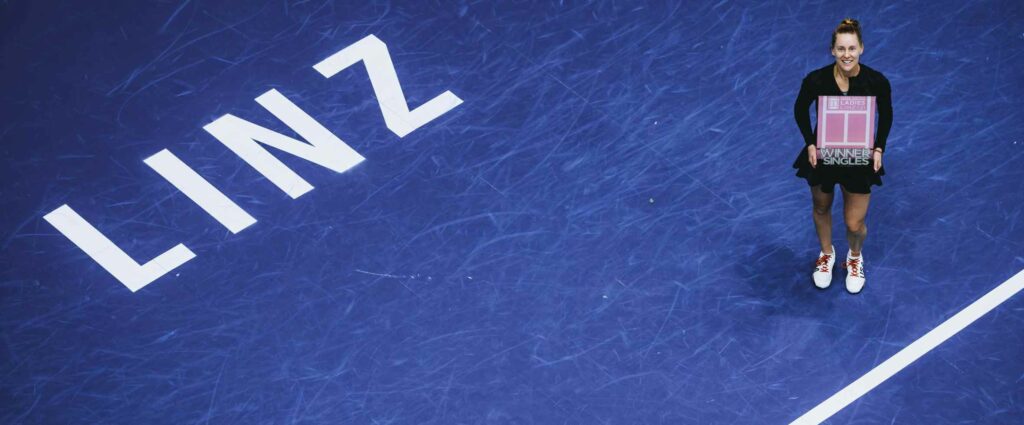 Das Upper Austria Ladies Linz im komplett neuen Design
Aller guten Dinge waren drei: In den Jahren 2000, 2001 und 2002 war das Design Center der Schauplatz für das Linzer Turnier. Nach 20 Jahren in der TipsArena feiert das Upper Austria Ladies Linz nun das Comeback im Design Center, die 32. Auflage findet hier vom 5. bis 12. Februar statt.
Abonnieren Sie unseren Newsletter und erhalten Sie die neuesten Informationen, Angebote und Aktionen rund um das Upper Austria Ladies Linz.
Everything about the tournament